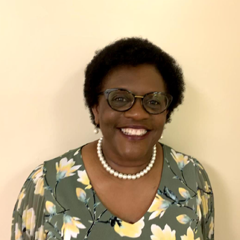 Director of Christian Education Department: Sister Rosa Biles
We believe that Christian Education is that ministry which undergirds all other ministries of the Church, for it provides the foundational basis, (God's Holy Word), for all other ministries to operate.
The Christian Education Department has the responsibility of equipping the learner to become like Christ. The foundation scripture is Matthew 28:19-20, "Go ye therefore, and teach all nations, baptizing them in the name of the Father, and of the Son, and of the Holy Ghost: Teaching them to observe all things whatsoever I have commanded you: and, lo, I am with you always, even unto the end of the world. Amen;" and for its guiding principles, Ephesians the 4th chapter.
The Christian Education Ministry in our local church reaches beyond the Sunday School hour and comprises many different methods of teaching and ministering to the congregation. It seeks to guide new believers into mature believers and mature believers into a higher and stronger level of faith, "12For the perfecting of the saints, for the work of the ministry, for the edifying of the body of Christ: 13Till we all come in the unity of the faith, and of the knowledge of the Son of God, unto a perfect man, unto the measure of the stature of the fullness of Christ: 14That we henceforth be no more children, tossed to and fro, and carried about with every wind of doctrine, by the sleight of men, and cunning craftiness, whereby they lie in wait to deceive; " (Eph. 4:12-14).
MOTTO: Our walk is louder than our talk!
MISSION STATEMENT: The mission of the Gospel Water Branch Christian Education Department is to foster the Spiritual growth and development of individuals using the holistic approach, through worship, education, outreach, and fellowship, with the ultimate goal of advancing God's kingdom.
GOAL: The goal of Gospel Water Branch Baptist Church Christian Education Department is to facilitate the spiritual growth of believers into Christ-likeness, lead all to believe in Jesus Christ and have a personal relationship with Him.
The Christian Education Department consist of the following ministries:
| | |
| --- | --- |
| Equipping Hours | Media Center |
| Vacation Bible School | History Ministry |
| Tutoring/Education Enhancement | Bible Bowl Challenge |
| New Christian Life | Evangelism Ministry |
| Discipleship | Orientation Ministry |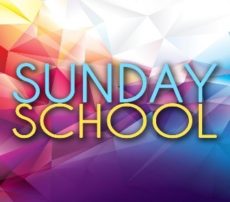 Meeting Times: Sundays 9:30 AM, except for special Sundays and Holidays when we meet at 9:00 AM. Every 5th Sunday we have combined adult classes
The Sunday School Ministry endeavors to meet the five-fold ministry of the church in a caring, quality, and holistic manner. Through this ministry the word of God is taught in such a way as to lead those who seek God to have a personal encounter with God. The spiritual growth of the entire congregation is its aim, from the cradle to the grave. Therefore, classes are provided from ages nursery to senior adults.
Sunday School lesson summaries are available in our CED Quarterly Newsletter. Since each learner has his or her own maturity level, age and experiences, Sunday School is divided according to ages.
Senior Class (55+) ~ Adult I Class (35+) ~Young Adult (19-34)
Youth (13-18) ~ Juniors (9 -12) ~ Primary (6-8) ~ Beginners (2-5)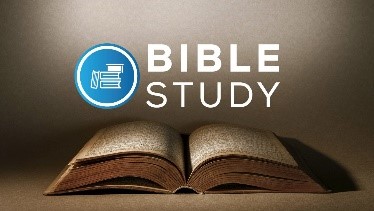 Meeting Times: Wednesdays: 12:00 Noon & 7:30 PM/ Saturdays: 9:00 AM & 9:30 AM
Our Bible Study provides a consistent method for the study of God's word. Consistent and regular study helps us to obtain knowledge of God, learn how to live a victorious life, and facilitate spiritual growth. God commands us, according to 2 Timothy 2:15 (KJV) "Study to shew thyself approved unto God, a workman that needeth not to be ashamed, rightly dividing the word of truth."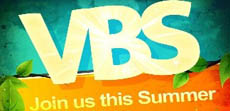 Meeting Times: The Vacation Bible School is conducted during the summer, usually during the first week of June.
The purpose of VBS is to:
Share the gospel of Jesus Christ (Evangelize)
Encourage and foster Christian principles and values in those who attend
Fellowship and build relationships with children and families
Learn about God's word in fun and exciting ways

New Converts Class
Meeting Times: Wednesdays 7:30 PM.
This class is designed to teach and support new Christians in the understanding of the basic foundation of the Christian faith. It fosters growth and enhances their personal relationship with Christ. It also provides insight into many aspects of Christianity: the difference between relationship and fellowship; confession and cleansing of sin; faith, works and rewards; and how to be filled with the Spirit and to walk in the Spirit. It also serves as a mechanism to minister to the new believer in methods of prayer, and personal Bible study. The informal, relaxed, small group classroom setting encourages fellowship and fosters spiritual maturity.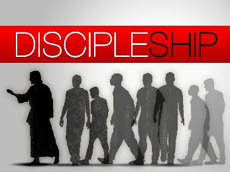 Discipleship Class
Meeting Times: Wednesdays 7:30 PM
John 8:31 (KJV) "Then said Jesus to those Jews which believed on him, If ye continue in my word, then are ye my disciples indeed;"
The Christian Discipleship class helps believers to become like Christ. It is a training or mentoring class designed to develop individuals to become more like their Savior. This class focus on application as well as obtaining knowledge of God's word. "When Jesus spoke again to the people, he said, 'I am the light of the world. Whoever follows me will never walk in darkness, but will have the light of life'" (John 8:12). Then in Matthew 5:14-16 Jesus says, "You are the light of the world. A city on a hill cannot be hidden. Neither do people light a lamp and put it under a bowl. Instead they put it on its stand, and it gives light to everyone in the house. In the same way, let your light shine before men, that they may see your good deeds and praise your Father in heaven." We are commanded to take the light we are given and spread it around the world to others so that they may see Christ and receive Him for themselves.

Media Center
Hours of Operation: The Media Center is open daily. Check with the Administrative Secretary for times. The Media Center provides a rich resource for assistance and supplemental aid in reading, research, lesson planning, sermons, and seminars. Biblical references as well as references related to other fields of study are available. Computers with internet access are available for use.

Educational Enrichment / Tutoring
The Educational Enrichment / Tutoring Ministry strive to develop or rekindle the love of learning and provide opportunities for success for young people. This program serves to enhance the students' abilities to meet their academic challenges successfully. It provides assistance for students in various subjects such as math, science, and English from grades 3 to 12. We also offer Study Hall for students to complete their homework with teacher's assistance.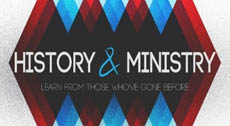 History Ministry
The purpose of the History Ministry is to record and preserve GWB church history. This ministry records, maintains and preserves the legacy of our church and the impact it has had on the spread of the Gospel carrying out the great commission in the local community and the world at large. The History Ministry has a bi-annual celebration to commemorate our church history.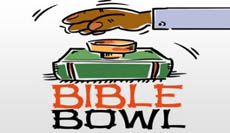 Bible Bowl Challenge
The Bible Bowl Challenge is for ages 6-18. This is a great opportunity for our youth to develop a love of God's word through study and learn to apply God's word to their daily lives. This is a quick scripture recall game. Youth study and memorize specific scriptures of the Bible and are quizzed on them. This is a fun filled event involving our youth teams and invited local churches. The team with the overall highest score takes home the trophy.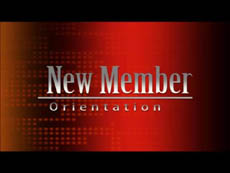 Orientation Ministry
Meeting Times: Orientation Classes are scheduled every 2nd and 4th Tuesday at 6 pm each month.
The Orientation Ministry provides new members information about their new family, its ministries, doctrine and operating principles. Every new member regardless of age attends at least one training session prior to receiving their membership certificate. There are separate adult and youth orientation training sessions.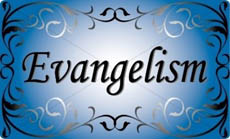 Evangelism Ministry
We have received the great commission, "19Go ye therefore, and teach all nations, baptizing them in the name of the Father, and of the Son, and of the Holy Ghost: 20 Teaching them to observe all things whatsoever I have commanded you: and, lo, I am with you always, even unto the end of the world. Amen." Matthew 28:19-20. We have an active Evangelism Ministry team that includes prayer at our schools, street walk ministry, neighborhood visitation, outreach opportunities and business partnerships. Evangelism involves every Church ministry. Evangelism training is conducted as needed for anyone desiring to join this ministry.